Diocese of Mutare Community Care Programme (DOMCCP)
Diocese of Mutare Community Care Programme (DOMCCP) is a Catholic community-based organisation that is working in the province of Manicaland. The work of DOMCCP is premised on the need to strengthen capacities of communities to respond to health, livelihoods and rights needs of people by employing locally-designed strategies. DOMCCP is currently implementing projects on SRHR, MNCH, rights of PLHIV including access to treatment, women empowerment, OVC educational support, gender norms transformation and sustainable livelihoods.
what we are doing
in the community
CULTURE ACTIONS
Women Can | Our Planet
CULTURE FUND & EMBASSY OF SWEDEN
DOMCCP - Implementing Partner
The Culture Actions project is being implemented in Chipinge to harness the transformative power of the Creative Arts to address retrogressive societal norms. It aims to reduce gender based violence (GBV) amongst women and girls aged between 15 and 44 years; reduce child marriages; raise climate change and environmental sustainability awareness. The project is in its second year and has reached 435 girls and women, out of a target of 300, with GBV information through GBV forums. The project also refers young women for PrEP and HTS (15 women commenced PrEP). Below is a slideshow our culture Actions Launch Roadshow.
dreams - bomiso
Innovation Challenge
CULTURE FUND, USAID & PEPFAR
DOMCCP - Implementing Partner
Now in year 2 of implementation
The project focuses on empowering women, specifically adolescent girls and young women to adopt healthy life style practices that reduce new HIV infection. By quarter 3 of Year 2 (June 2018) the number of people accessed with HIV prevention services increased from 22427 in the previous quarter to 29748. The number of people reached with GBV norms activities also increased to 29748 from 22427.
​
Challenges such as dropping-out of OOSCFs from the project have persisted. It has been observed that long distances of traveling experienced by the OOSCFs across the project area and low incentivisation are the chief causes of OOSCFs withdrawal from the project. There is also evidence of fear to access HTS among people, which seem to have reduced the number of people demanding HTS. To address these challenges the project has increased contact with the OOSCF through meetings in order to motivate them. The OOSCF are also now receiving their monthly allowances timeously to reduce burn out. Information on HIV prevention, testing and positive living which is being disseminated through this project and other DOMCCP projects is impelling people to know their status, thus demystifying HTS.
DOMCCP in Partnership with
CO2Balance,​ Hilton Foundation for Sisters
This is a climate change mitigation project. The project aims to provide clean water to communities that have potential to boil water as a way of purifying domestic water. Boiling domestic water emits carbon and causes deforestation.
The project has so far repaired 14 boreholes in Chipinge and 16 boreholes in Mutare rural district. With assistance from CO2Balance, the volume of carbon saved (carbon credits) by repairing these boreholes will be sold on global carbon markets, thus providing income to the DOMCCP and for the communities to maintain their boreholes in the long run.
The project outputs being registered with Gold Standard, the global Carbon Credit Market. Water quality tests for the repaired boreholes to be done in Sept.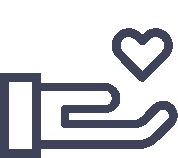 "Whoever is generous to the poor lends to the lord, and he will repay him for his deed."